The round the block trend in the world of fashion is to style your outfit with a pair of sexy stockings. While most of the people, wear the regular black fishnets, you can slay your look with some unique and sassy embellished fishnets, brought to you exclusively by Kerry Parker. Kerry Parker, an up and coming fashion and accessory brand, introduces you to a world of eccentric and high fashion outfits. It's a brand for confident, sexy women who don't walk with the crowd and they sure as hell do not dress like the crowd.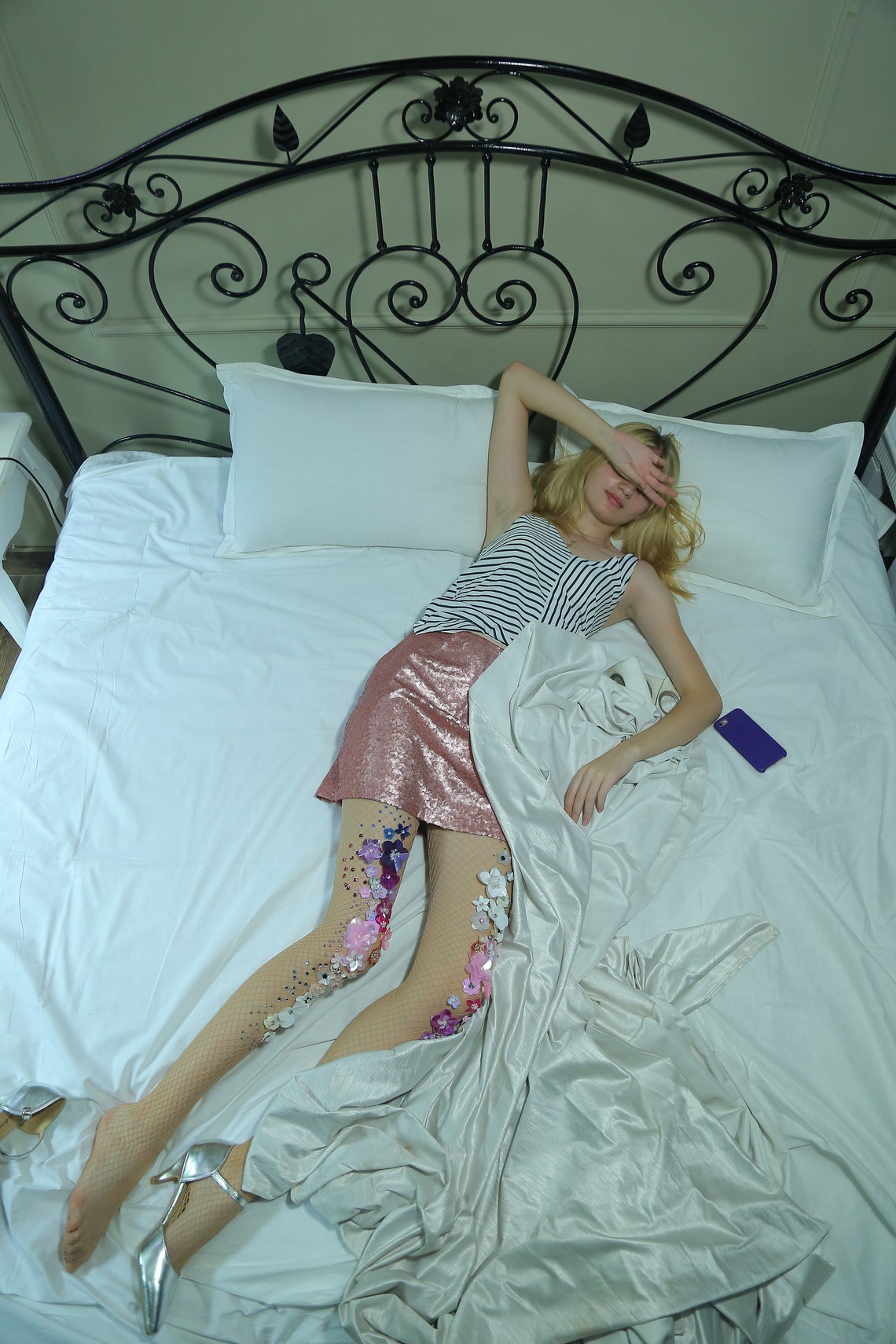 One such accessory, that has been introduced for the fashion brave hearts are the exclusive range of fishnet stockings.
The "Meh" embellished fishnets are my personal favourite. It is perfect for the outgoing, bold and brazen people who do not care about the world. These stockings will bring out your bad-ass attitude, with a pinch of sexiness.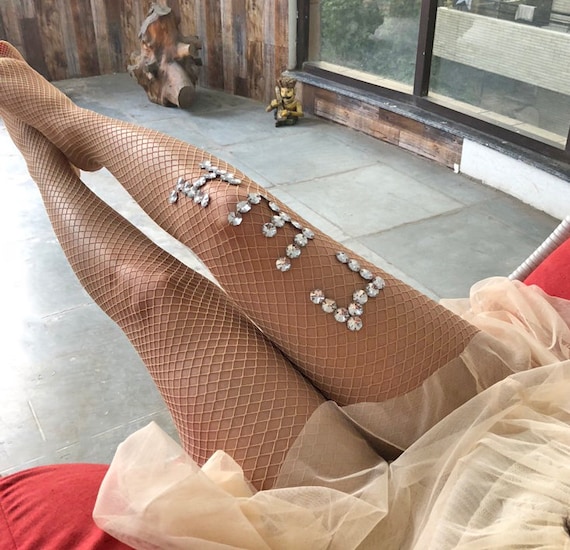 These sexy stockings are made of Nylon Spandex material, which is really comfortable to wear in the summers. Moreover, this material has the quality to stretch to ample sizes, making it a perfect fit for any body type. These fishnet stockings will match with your skin tone and will bring out the perfect shape of your toned legs, giving you a sassy look to cut a dash among the crowd.
These embellished fishnets can be paired up with anything, according to your style statement. Like —
To go for a decked out girly look, you can pair it up with a short ballet dress, with a pair of pump-heels. Keep your colour palette in the neutral tone to bring that gorgeous and glamorous look, people die for.
For an emo look, wear ripped denim shorts with a halter top or a crop top, in the dark solid tones, to contrast with the fishnet stockings. Finish the look with a pair of high heeled boots and you will be dressed to kill.
To bring out the tom boyish attitude in you, pair it up with a plain camisole and cargo shorts. You can add a jacket or a shrug to this outfit. Don't forget to put on your camping boots or sneakers to bring out your bad-ass side.
If you want to be the sexy nerd, wear short overalls and plain shoes, to bring a new look to your regular appearance.
For a more casual look, the ones you need when you are late but need to look good, just wear an oversized jumpsuit and a pair of high boots. Your fishnet stockings will do the rest to show your saucy side.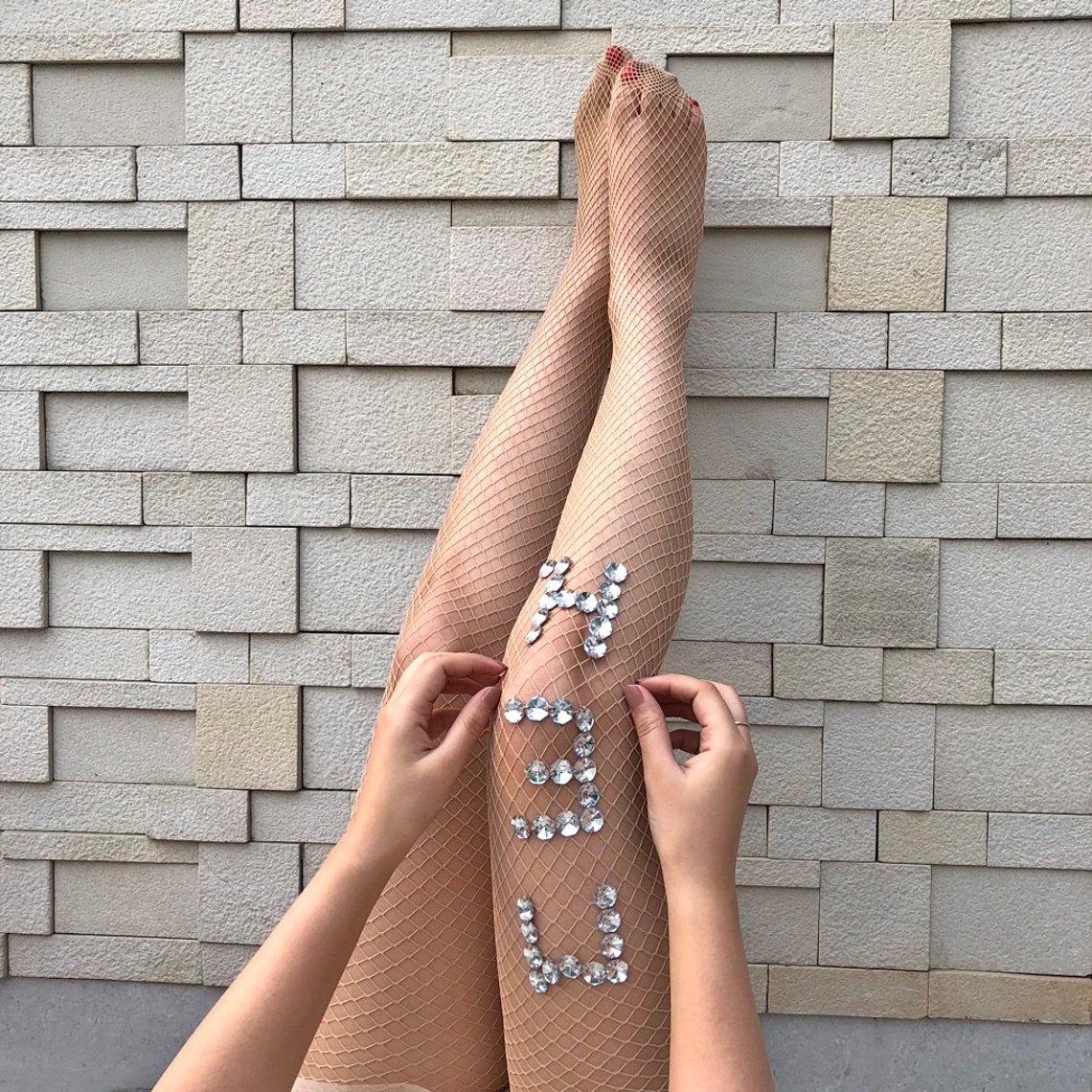 Furthermore, if "Meh" is way too common for you or you like to customize your clothes, give a call to the Kerry Parker atelier (number available on their website), after placing your order. Now you can get your customized tights with word of your choice written on them. These mind-blowing stockings can make your boring regular outfit smart and sassy just in a minute.